Amalgam-Free - Mercury Free Dentistry Gig Harbor
At Uptown Dental Gig Harbour, we strive to give our patients more options to satisfy your dental needs. That's why we are proud to offer amalgam-free or mercury free dentistry as a way to correct dental issues and improve your smile's health and appearance. Amalgam-free dentistry is beneficial since it contains none of the mercury or amalgam materials that are found in metal fillings.

At Uptown Dental we can improve your oral health and your smile by repairing or replacing your natural teeth with amalgam-free materials. Amalgam-free options are available for many dental procedures, including bonded fillings and dental crowns. And should you need more involved treatments like root canal therapy or tooth implants, Uptown Dental can work with you to develop a customized treatment plan that is mercury-free dentistry.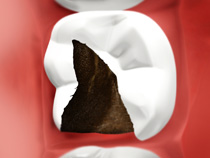 [removed][removed] [removed][removed]